Kinabatangan is known as the longest river in Sabah filled with a variety of animals and lush greenery.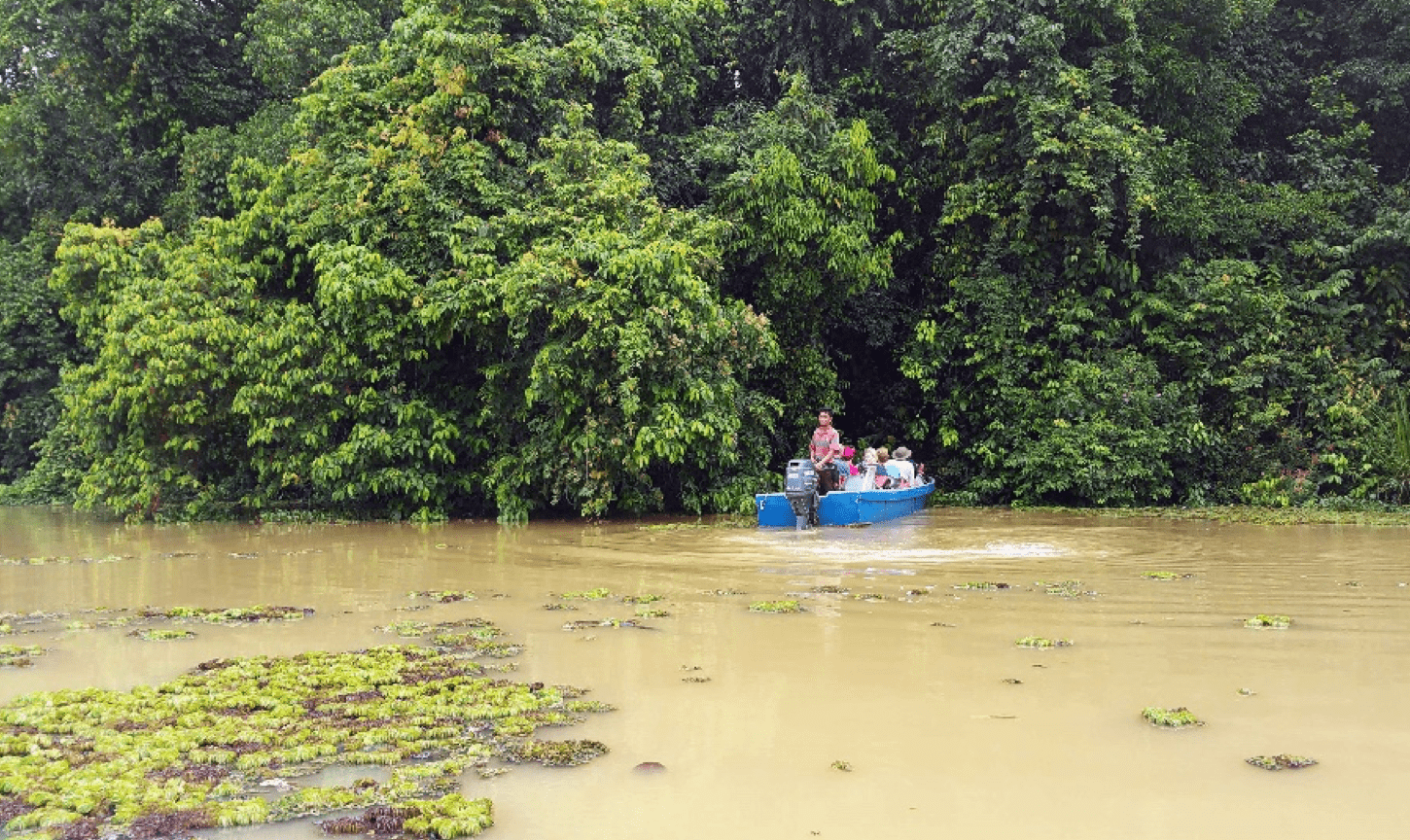 This still river offers a wonderful opportunity for nature lovers to encounter wildlife in their natural habitat. Kingfishers, hornbills, pygmy elephants, orang utans and crocodiles are one of the few wildlife you might get a glimpse of if you are lucky enough. Make sure to keep your voices down to avoid any disturbance to the wild animals. As you cruise along the river, you may also find small villages along the river banks.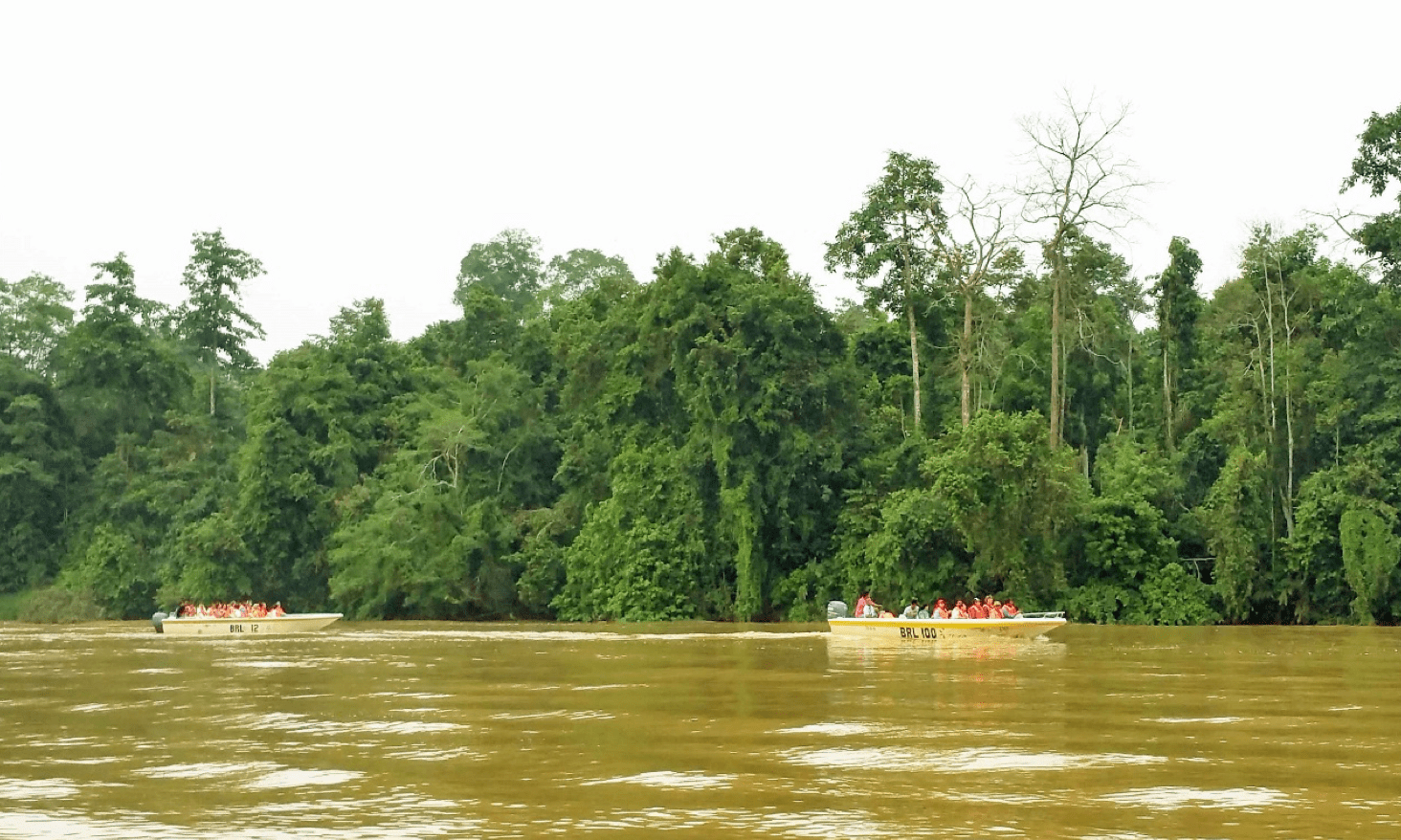 It is always a good thing to have a guide during your visits to Kinabatangan river as they are able to provide a tremendous help in spotting any wild animals during the river cruises. On top of that, they are able to share their knowledge with you regarding a lot of helpful insights about the Kinabatangan region and the animals.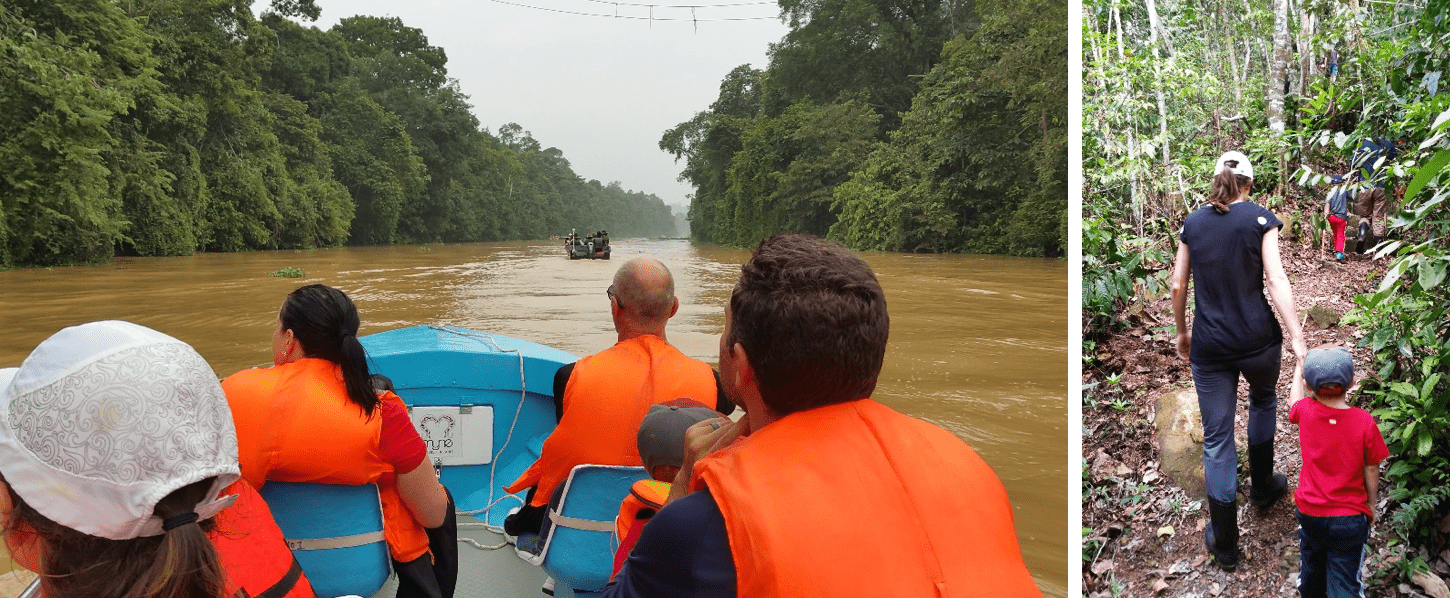 In addition to that, taking the guided night walk around the resort or night cruise along the river is a nice way to see different types of plants, nocturnal animals, and insects. Normally the resort or lodge that you are staying in will offer night walks/cruise as part of the itinerary as long as weather permitting.
The different parts of Kinabatangan River
Kinabatangan is mainly divided into 3 different parts, namely Bilit, Sukau and Abai.
Price points for these 3 places differs based on the type of accommodation they offer. It is up to each individual to decide on which resort to stay during visits to Kinabatangan because they are all on the same stretch of river. Abai is found at the lower part of Kinabatangan, and further up you will have Sukau then comes Bilit.
Abai has mangrove trees and fireflies in its wider river position. The accommodation there is much better and quieter compare to the other resorts along the Kinabatangan river.
Sukau has more choices of resorts or lodges. Even though Bilit's accommodations are more basic but it doesn't mean that you will spot less wildlife in this part of the river.
Best time to visit Kinabatangan
Overall, the region of Kinabatangan can be visited all year round.
However, there will be higher possibilities of rainfalls during the afternoons in the end of the year due to the northeast monsoon.
The rain will happen more frequent especially in the month of January and December. Therefore, causing floods but worry not! Because all the resorts at Kinabatangan are well set up for the river levels. The river level rises and fall throughout the day in response to the weather condition.
During the drier months, which includes months from February to November, are generally a better time to spot wildlife since these few months happens to be the main flowering and fruiting season. So, prepare yourselves a good pair of binoculars to spot wild critters on the move.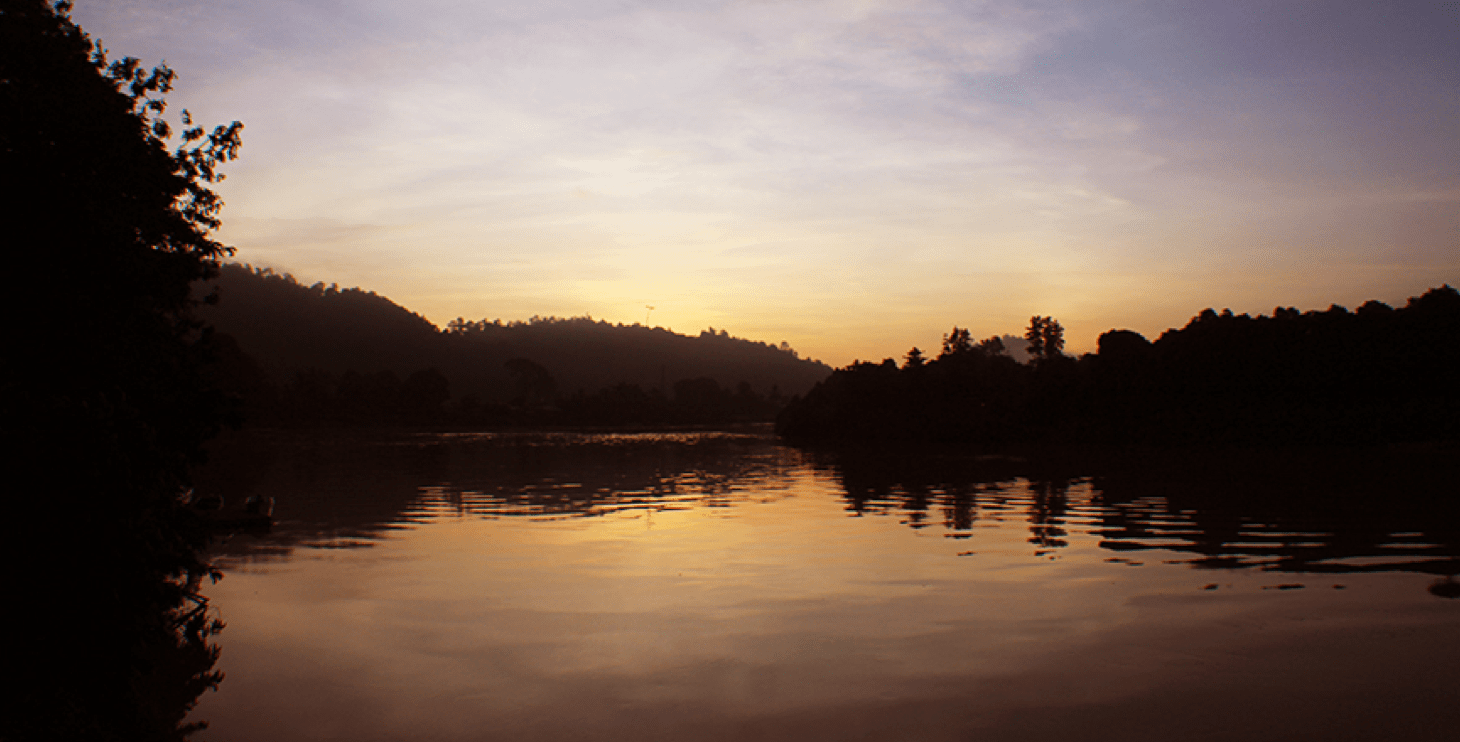 Recommend things to pack for your trip
If you are the kind of person who likes to always be prepared, here are a list of things on some of the suggested items to bring along the trip.
Insect Repellent

Sun Block Lotion

Binoculars

Camera

Headlamp or Torch Light

Leech Sock

Sandals

Hat and Raincoat
If you are the type to pack light, some of the things are available for rent and sell. Such as rubber boots, binoculars, flash light, poncho, mosquito repellent and leech socks are usually available at the lodge or resort you are staying in, depending on availability. Just don't forget to prepare some cash on hand.
Should I save a few bucks going there myself?
We all have that one thing we don't mind spending loads of money on. While there are other things we tend to be a bit frugal towards to.
There are cases where travellers rented their own car, trying to get their own way there. Usually that sounds like a good plan, but if you are not familiar with the place, the journey to get there is slightly complicated. Some travellers getting lost in the middle of nowhere while trying to get to Kinabatangan themselves. Furthermore, there are also no public transports to get you from Sandakan to your Kinabatangan resort.
Some travel agents do sell Kinabatangan tour packages at a reasonable price, all you need to do is some research before committing to one that meets all the basic requirement. Booking through a trusted travel agent can save up a lot of time and worries. They will get your bookings arranged as well as transportation.
If you have further questions on Kinabatangan regarding prices or bookings, please feel free to click here. If you happen to be a wildlife enthusiast, Kinabatangan River is one of the best places in Asia to see catch a glimpse of the Borneo Pygmy Elephants and Wild Orang Utans, as well as Proboscis Monkey which only can be seen in Borneo Island!